Quinoa Cinnamon Applesauce for Hungry Picky Eaters
Before I was a mom, I worked as a nutrition specialist with moms recovering from substance abuse and mental health issues. Not only did I teach classes about grocery shopping, meal planning, the importance of family meals, and cooking, but I cooked dinner for all 27 women, their children, and the evening staff five nights a week.  Helping moms work through their struggles to get their toddlers to eat a balanced diet (read: not just strawberry yogurt, Goldfish crackers, and cheese sticks) while simultaneously creating life long positive attitudes about eating was definitely the greatest challenge.
Going into parenthood, I knew no matter how perfectly I presented foods, how diverse a diet I fed my son, how long I waited to introduce fruits after veggies, he would go through a time of some level of picky eating, and that it wouldn't be my fault, it would just be part of toddlerhood. I love this article from Janet Lansbury about avoiding mealtime battles with toddlers but I'll be honest; even her advice isn't the silver bullet to getting kids to eat whatever you want them to, that's just not how it works. I work to set my son up for success, and create options that fit my criteria (nutritionally balanced and varied, filling so he isn't hungry two minutes later) that he actually likes to eat.
We have used smoothies for a long time to help balance whatever the toddler isn't eating much of at any given time. I especially love this recipe from A Healthy Slice of Life because it doesn't have any dairy, which my kid is sensitive to for the time being, and it's easy to throw in other fruits or veggies like spinach or mango to up the nutrient punch. The issue with smoothies for us lately has been that he sucks them down in a minute or two, gulping like a cartoon elephant.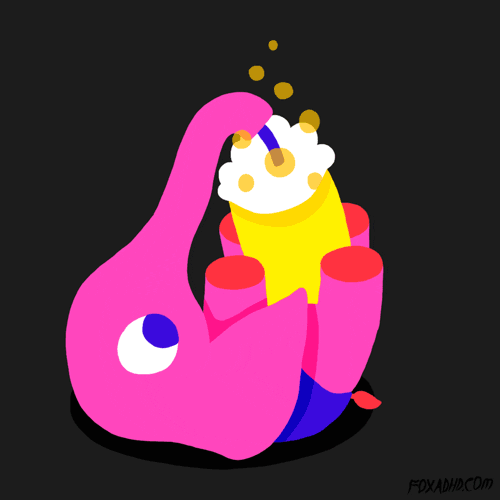 *This article contains affiliate links, which means I receive a very small portion of the sale if you buy after clicking these links, thank you for supporting Hey JIllian.*  I recently got the Squooshi Filling Station and refillable pouches, and reviewed it a few weeks back. I have a lot of the same success, and the same problems with the pouches that I do with smoothies. He finishes them super fast and wants another immediately, and they are a huge mess if he squeezes or spills. I have been working to find a recipe that incorporates more protein, slows down his eating time, and keeps him full for a while afterwards. Recently we finally found success! These pouches take him 20-30 minutes to eat, he seems full afterwards, and he loves the taste. So, here's the recipe:
Quinoa Applesauce Purée

Ingredients:
1 cup dry quinoa
3 medium sized apples
(Breaburn, Fuji, Gala and Macintosh are a few good ones for this recipe. I would stay away from super tart apples in order to balance the taste of the quinoa.)
1 ripe banana
1 tablespoon chia seeds
2 teaspoons cinnamon
Process:
Add the quinoa and two cups of water to a medium saucepan. Bring to a boil, then reduce to a simmer, cover and let cook for 15 minutes. Turn off the heat, uncover, and set aside. 
Combine chia seeds and 1 cup water, set aside to allow the seeds to gel. 
Cut apples into 1/2 inch diced pieces, skin on. 
Add all ingredients to food processor, and process until smooth. Depending on the moisture content of your apples, you may need to add additional water, you want this to stick to a spoon, but come off easily when you test a bite. 
Fill pouches, or if this is for a smaller baby, portion into smaller containers for a delicious and filling purée.
If your quinoa was still hot when you made the purée, put pouches in the freezer or plunge them in ice water for an hour to get them out of the food safety danger zone quickly before refrigerating. 
I hope your kiddos love this quinoa applesauce as much as mine does! The sweetness of the banana and apples, and the warm cinnamon flavor cuts the bitterness of the quinoa, and the chia seeds add soluble fiber, omega-3s, and antioxidants, and because we soaked and then food processed them, they won't just pass through your child's body whole and they can actually benefit from more than just the fiber. 
My little guy and I are working on a free cookbook full of our favorite meat free, nutrient dense toddler recipes like this one. Sign up to get it straight to your inbox when it arrives! Do you have a recipe you love that you think should be featured in the cookbook? Send it on over (of course I'll give you credit if I use it) and I'd love to check it out! Email me at Hi@heyjilliankirby.com
If you love this recipe, pin it! 
Please reload
Hey, I'm Jillian, and I'm creating an extraordinary life on an ordinary budget.
I'm just an actual person, trying to make sh*t work. I'm doing pretty okay at it.

About Me.
Hang out with Jillian on Instagram!