How a Site Known for Internet Trolls and Dog Memes Helped Me Find My Perfect Bra Size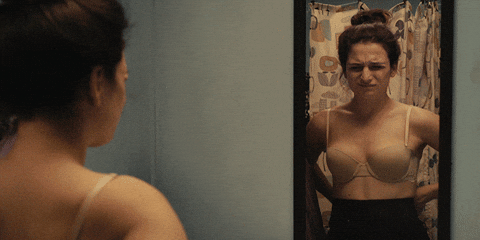 A few weeks ago I realized I had exactly zero bras that fit me. I was on a regular rotation between a bikini top, a lace bralette that was a bit too snug, and a cotton bralette from Old Navy I had bought when I was pregnant. Needless to say, I was ready to buy a new bra, or six. I had last been professionally measured four years ago at my bachelorette party, because my bachelorette party was seriously awesome. A private party at an upscale lingerie store with my best ladies, with fittings, champagne, chocolate, strawberries, gift bags, and a gift certificate for me. Take notes, Maids of Honor everywhere. Anyway, the size I had been told then was the very hard to find, 30E.
If you've never been professionally measured, and you generally go by what size kind of fits at Victoria's Secret, you are probably going "Woah! E cups! She must have huge boobs!" In fact, I have totally mid-sized boobs, but the base of them is pretty wide and extends towards my armpits more than some people. The large cup size has more to do with the width of the cup than the overall size of your breasts. The only 30E bra I have ever owned I got from that same store where I had my fitting, and it was nearly $200. Single girl Jillian didn't have a ton of money to throw around, but she could make those kinds of decisions occasionally. Mom lady Jillian would rather save money towards a kitchen renovation than spend $200 on the perfect bra. Pre-baby I been able to get away with wearing a 32C (still a hard to find size, but easier than a 30E) so I headed to TJ Maxx with my mom to find a 32C and hope for the best. I pulled through the racks of bras, and found every bra that would even come close to fitting me was a push up. As someone who is mostly wearing crewneck shirts these days while I wait for the day my son has totally forgotten about breastfeeding, push up bras were really not what I was looking for. 

So I did what any modern gal does when faced with a problem; I turned to the internet. I quickly found this BuzzFeed listicle, the title of which really says a lot about our standards for bras: 28 Inexpensive Bras You Won't Want to Rip Off When You Get Home. I combed through each of these bras, and found that none of them were currently available even in my compromise size of 32C. My next tactic was to create a very narrow Amazon search: Bras Rated Four Stars or More, Under $40, available in 32C. It was through this search that I struck gold, but not in the way I expected to. A reviewer of one of the bras mentioned the sub-Reddit r/abrathatfits as a good resource for bra sizing and understanding bra fit. Reddit was not where I expected to get my bra advice. My husband spends a lot of time scrolling through funny memes and news stories on Reddit, but generally it is known as a pretty male dominated space that harbors some of the ickier corners of the internet in some of their sub-reddits. So when I clicked over to ABraThatFits, I was surprised not to find a community essentially hoping for pictures of women trying on bras, which is totally what I expected, and instead a wealth of information and even a sizing calculator tool that allows you to find your perfect bra size from the comfort of your own home! Another cool element of this tool is it takes into account the different body shapes associated with what sex you were assigned at birth, and there are many posts within the community to help guide trans readers to finding the perfect bra.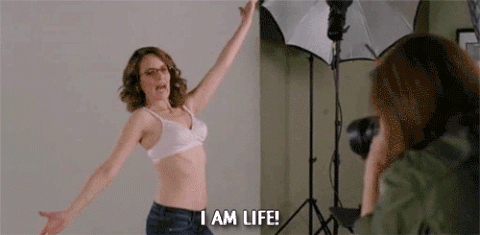 I took the six measurements as described in the Beginner's Guide, and plugged it into their calculator. My result was 28DD, or a sister size of 30D. I then perused the pages and pages of in depth bra recommendations, and chose one that met all my criteria in my newfound size of 28DD. The brand Panache was recommended over and over again in the forum, so it seemed like a safe bet to order this Panache Masquerade Balcony Balconette Bra (this is an affiliate link, which means I get a small portion of the sale if you buy something through it. Thanks for supporting Hey Jillian!) When the bra came, I was skeptical, 28 seemed like a really small band size. Lo and behold, the masterful crowdsourcing brains behind the Reddit bra sizing calculator had not disappointed. The bra fits perfectly, like I had no idea a bra could. Even though it has an underwire, something I usually hate, I can wear it all day and forget that I am wearing it. I seriously can't wait to buy my next bra as recommended by Reddit. I have my eye on this long line bra from Freya, another brand frequently recommended by ABraThatFits. 
Let me know if you try this sizing calculator and check out aBraThatFits! I really feel like having a easy to understand bra sizing system available in the comfort of your home is revolutionary, and I am so grateful to have found this resource. 
Please reload
Hey, I'm Jillian, and I'm creating an extraordinary life on an ordinary budget.
I'm just an actual person, trying to make sh*t work. I'm doing pretty okay at it.

About Me.
Hang out with Jillian on Instagram!